While they might be better known for credit cards at this point, Chase also offers mortgages. And now they want to offer digital mortgages, or at least a digital mortgage experience.
In other words, they don't want to be your boring old brick-and-mortar grownup bank anymore. Let's explore what exactly that means.
Self-Serve Mortgages from Chase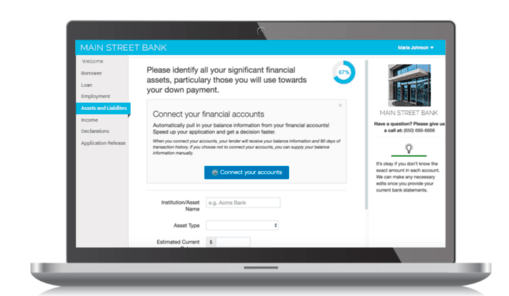 Today, the NYC-based megabank unveiled its grand plan to launch a so-called "digital, self-serve mortgage platform" that will ideally make it quicker, easier, and more transparent to get a mortgage from Chase.
Once launched later this year, customers will be able to track loan progress online or via a mobile device…how novel!
Okay, I'll stop mocking and provide some specifics to this new rollout. The technology platform relies on some help from Roostify, a company whose sole purpose is to make loan closings faster (and better).
They provide software that allows consumers to apply for mortgages online (or on their smartphone), while letting them easily connect financial accounts for document verification, and track progress all within an app or webpage. See the screenshots above and below for more on that.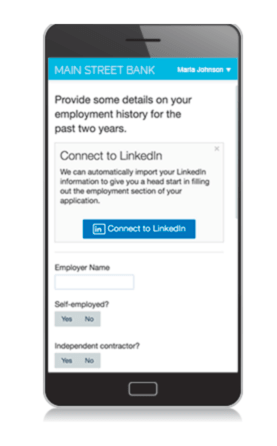 The presence of this technology basically streamlines a once cumbersome process and reduces mistakes and hiccups that can often slow down the loan process. It also keeps the whole team in the loop the entire time.
The technology should also minimize the need for human interaction, something people seem to be pretty fond of these days, even when it involves major decisions and large sums of money.
Chase notes that it already has 43 million active "digital users," ostensibly their existing mortgage, banking, and credit card customers.
Soon they'll be able to take advantage of a completely redesigned Chase Mortgage website and the following technology upgrades:
• Improved loan comparison interface to aid in loan choice
• Upload and tracking tools to submit documents and keep up-to-date on application status
• Real-time messaging to ask questions and share updates with Chase loan officers and processors
• Real estate agent connection to keep them informed and easily share loan progress
• Secure eSign solutions to speed up loan closings
Chase Is Getting Up to Speed
It appears Chase is taking its new competition seriously. With so many fintech companies now entering the mortgage space, such as Clara, Lenda, Sindeo, and SoFi, to just name a handful, it was obvious they needed to completely revamp their platform.
This is especially true with younger home buyers and refi'rs, who demand a simpler, cleaner product with which to work with. If you can't access loan status from an iPhone, or send a text or a snap, they might be forced to go elsewhere.
That's why Quicken got ahead of the game with its Rocket Mortgage, which basically does what it sounds like Chase is about to do. They just don't have a catchy name for it, yet.
Still, Chase is no slouch when it comes to mortgages, even though I alluded to the fact that they're probably more recognizable for their credit cards these days.
The company was the second largest mortgage lender in the fourth quarter of 2016, originating a healthy $30 billion or so in home loans during those three months, trailing only Wells Fargo (which happens to be facing some problems at the moment).
They also service 5.4 million home loans, and claim to have prevented 1.2 million foreclosures since 2009. Maybe they can prevent some headaches too with their new digital mortgage experience.