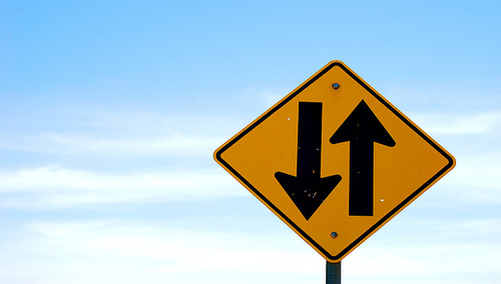 The sale of new homes actually climbed in April as home prices continued to fall nationwide, according to two separate reports released today.
The Commerce Department said new home sales increased 3.3 percent last month to a seasonally adjusted rate of 526,000 units, up from a downwardly revised 509,000-unit pace in March.
Unfortunately, the pace of sales is still 42 percent below the April 2007 rate of 907,000 units, and still sits near a 17-year low.
The median sales price of new homes sold in April was $246,100, while the average sales price clocked in at $321,000.
Additionally, the seasonally adjusted estimate of new homes for sale at the end of last month was 456,000, representing a 10.6 month supply, which far exceeds the 7.6 month supply a year ago, but sits below the 11.1 month glut in March.
The Northeast showed the largest month-to-month sales increase, with new home sales up 41.7 percent from March to April, followed by the West up 8.3 percent, the Midwest up 5.8 percent, and the South down 2.4 percent.
S&P/Case-Shiller Home Indices Continue Descent
Meanwhile, the S&P said national home prices declined 14.1 percent in the first quarter of 2008 compared to the same quarter a year earlier, the largest drop in the series 20-year history.
S&P noted that during the housing recession in the early 1990s, the annual rate bottomed at -2.8 percent, just to illustrate the severity of the present downturn.
The group said the 10-City and 20-City composites also set new annual record declines, at -15.3 percent and -14.4 percent, respectively.
Nineteen of the 20 metros covered reported annual declines, and six exhibited negative rates greater than 20 percent, with Las Vegas the worst offender at -25.9 percent, followed by Miami at -24.6 percent and Phoenix at -23 percent.
(photo: mayr)