Today we'll check out a mortgage lender based in the south by the name "Assurance Financial," which is headquartered in Baton Rouge, Louisiana.
Aside from being fans of LSU, they also say you can apply for a mortgage during halftime, which is handy if you're a sports fan.
They're able to get things done quickly because they've employed the latest cutting-edge technology, and they do everything in-house. Let's learn more.
Assurance Financial Fast Facts
Direct mortgage lender that operates online
Offers home purchase financing, refinances, and construction loans
Founded in 2001, headquartered in Baton Rouge, LA
Licensed in 43 states and the District of Columbia
Funded more than $1 billion in home loans last year
Does most of their business in home state of Louisiana
Assurance Financial is an independent, direct-to-consumer full-service residential mortgage banker that offers home purchase financing, mortgage refinances, and construction loans.
This means you can apply for a home loan directly from their website so you don't need to leave your couch.
But while the company mostly operates online, they do have physical branches in eight states nationwide to serve customers locally.
They've been around since the turn of the century, which is a lifetime in the mortgage biz, and funded more than $1 billion in home loans last year.
At present, they're licensed in 43 states and the District of Columbia, but not currently available in Arizona, Hawaii, Missouri, Nevada, New Jersey, New York, or Utah.
Much of their business came from their home state of Louisiana, along with Alabama, Georgia, Texas, and Virginia.
About 70% of total volume comes from home purchase loans, with the remainder mostly refinances and some HELOCs.
[See other top Louisiana mortgage lenders by loan volume.]
How to Apply for a Mortgage with Assurance Financial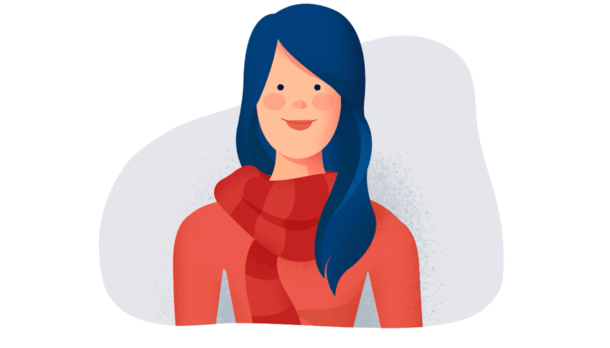 You can call them, have them call you, get in touch with a loan officer, or use their digital assistant Abby
Their digital mortgage offering is powered by leading fintech company Blend
It allows you to complete most of the process electronically from any device
They handle the entire loan process from start to finish in-house to ensure turn times are quick
One great thing about Assurance Financial is the ability to apply for a home loan from any device using the latest technology.
They've turned to Blend to get that done, and go a step further in simplifying things by bringing in their digital assistant Abby.
The character is actually based on their "very real" Post Closing Manager Abby Widmer.
You can apply with "Abby" in as little as 15 minutes and get helpful tips and guidance along the way so you know what you're getting into and what to expect.
But if you want a real human to help you right off the bat, you're also able to peruse the online loan officer directory on their website.
There you can enter your location to see which loan officers are licensed in your state, then get access to their contact information if you want to discuss pricing and loan options first.
Regardless of how you apply, a licensed loan officer will step in at some point to get you approved and help you fund your loan.
Either way, it'll be super simple because you can complete the app online and link your financial accounts and tax returns using your credentials instead of having to scan or fax paperwork.
Additionally, you can eSign all those pesky disclosures and manage your loan from their online portal 24/7. You'll also get status updates and a to-do list to stay on track.
As mentioned, they also have branches in eight states if you prefer to do business in-person, including Alabama, Colorado, Georgia, Louisiana, North Carolina, South Carolina, Texas, and Virginia.
Loan Programs Offered by Assurance Financial
Home purchase loans
Refinance loans: rate and term and cash out
Construction loans (one and two-time close options)
Conforming loans backed by Fannie Mae and Freddie Mac
FHA loans
VA loans
USDA loans
Jumbo loans
Non-QM loans
Down payment assistance programs
Manufactured home loans
HELOCs
Fixed-rate and adjustable-rate options available
Assurance Financial has a very wide range of loan programs available, and lends on all property types, including single-family homes, condos/townhomes, and even manufactured homes.
You can get financing for a primary residence, vacation home, 1-4 investment property, or even a new build if you're constructing your dream home.
If you're an existing homeowner, you can take advantage of a rate and term refinance or a cash out refinance if you want to take advantage of a lower rate and/or your accrued equity.
With regard to loan types, you can get a conforming loan backed by Fannie/Freddie, a government-backed loan such as an FHA or VA loan, or even a jumbo loan.
They say they also offer non-QM options and down payment assistance programs for first-time home buyers, along with home equity lines of credit (HELOCs).
Both fixed-rate and adjustable-rate mortgage options are available in a variety of loan terms.
Assurance Financial Mortgage Rates
One drawback to Assurance Financial is the fact that they don't list their mortgage rates online or elsewhere.
As such, it's unclear where they stand in the loan pricing department. It is recommended that you speak to a loan officer to get pricing first before diving into an application.
That way you can be assured that they're competitively priced relative to other lenders out there so you don't waste your time.
Also be sure to inquire about any lender fees they may charge, such as an application fee or loan origination fee.
Once you know these things, which together make up the mortgage APR, you can accurately shop your home loan with other lenders to ensure they're good on price.
Assurance Financial Reviews
They seem to really excel when it comes to customer service, so much so that someone living far away from their corporate headquarters might be tempted to use them.
On SocialSurvey, they have a 4.94-star rating out of 5 from nearly 15,000 customer reviews, which is impressive for both the rating and sheer volume.
Similarly, they've got a 5-star rating out of 5 from more than 7,000 reviews on LendingTree, with a 100% recommended score.
They are rated excellent in every category, including interest rates, closing costs, responsiveness, and customer service.
On Zillow, it's the same deal, a 4.99-star rating out of a possible 5 from almost 100 reviews, which while a smaller sample size is on point with their other ratings.
Lastly, they are a Better Business Bureau accredited company (since 2003) and currently hold an 'A+' rating based on customer complaint history.
In summary, Assurance Financial has incredible customer satisfaction ratings, the latest technology, an excellent website, and tons of loan programs to choose from.
Assuming they also offer great pricing, they could be an excellent choice for your home loan needs, whether you're a first-time buyer or an existing homeowner.
Assurance Financial Pros and Cons
The Pros
Can apply for a home loan directly from their website
Offer a digital mortgage application powered by Blend
Also have a digital assistant to help you along the way
Their website is very modern and easy to navigate
Lots of programs to choose from including jumbos and non-QMs
Excellent customer reviews from past customers
A+ BBB rating, accredited company
Physical branches in some states
Free mortgage calculators and mortgage guides online
The Cons
Not licensed in all states
Do not list mortgage rates or lender fees on their website
(photo: Stuart Seeger)