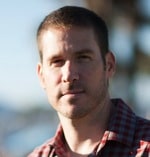 Back in the early 2000s, I worked as an Account Executive for a large wholesale mortgage lender based in Los Angeles, California.
This meant I connected mortgage brokers and the borrowers they represented with financing from my company or the correspondents we worked with.
Day in and day out, I discussed loan scenarios, scoured credit reports, reviewed appraisals, compared countless programs, submitted files to underwriting, found workarounds, put out fires, and much more.
During this time, I saw the good times and the very bad. I experienced the boom years and the doom years before deciding to walk away from the gig while other colleagues were being laid off.
Behemoths like Countrywide Financial, IndyMac, and Washington Mutual all disappeared before our very eyes.
It was truly a time like no other in the real estate/mortgage world.
I Created This Site Because I Learned a Lot on the Job
But all was not lost. In fact, after several grueling, monotonous years in the industry, something occurred to me…I knew a lot about mortgages!
Because I had learned so much about the process, I decided to share my knowledge and experience with the public.
That led to the launch of this very blog in 2006. Yes, my site is almost old enough to vote and go to college!
The #1 goal of the The Truth About Mortgage has always been financial literacy. And beyond that, financial empowerment.
Because these subjects are rarely taught in school or elsewhere, we must seek out this information on our own from those who have experienced it first hand.
I'm confident I can provide some valuable mortgage insight(s) you likely won't hear from other interested parties, namely, banks, lenders, loan officers, mortgage brokers, and real estate agents. You know who you are…
If nothing else, whenever I buy real estate, I'll have an arsenal of knowledge and helpful information at my fingertips to ensure I snag the best interest rate with the lowest fees.
Or simply choose the right type of home loan for my situation, or get a quick refresher on a complex subject.
And not only for me, but for family and friends too. Of course, none of them actually take the time to visit the website, but you get my point.
An Honest, Inside View of the Mortgage Industry
I strive to provide an honest, inside view of the mortgage industry, while explaining the process of qualifying and obtaining a mortgage in the most straightforward and effective manner possible.
It's confusing stuff, but that doesn't mean it can't be explained rather easily. You can even have some fun along the way! Okay, maybe not that much fun, but stick with me here.
There are so many aspects of the home loan process that consumers simply don't understand, relatively basic things that can affect your mortgage rate substantially, costing you thousands each year, for decades on end.
Fortunately, these seemingly difficult mortgage questions can be answered just by reading blogs like this and others out there.
So go ahead, browse the site and educate yourself. Because in this industry, knowledge equals savings. Big savings!
If you have any questions, concerns, or comments, please feel free to reach out and I'll get back to you as soon as humanly possible.
::Share
If you have access to breaking mortgage news or simply have a good link you'd like to pass along, please provide the relevant information. Same goes for all you out there with press releases. Send me one and I'll write about it if it's interesting or notable.
::Ask
I'll also try to answer questions about the mortgage process, though it's difficult to answer each one based on the volume I receive. Before you send a question, take a look at the mortgage help topics I have already covered, you may find your answer. You can also use the search box to find related questions I've already answered.
::Media
If you are a member of the media and have questions you need answered for a story, give me a shout. I'd be happy to help so long as you cite me properly in the story you're working on. I can provide nice blurbs to accompany any article about the housing market or the mortgage industry.
Over the years, I've written articles for Zillow, Yahoo Finance, U.S. News & World Report, and contributed to many other top publications.
::Advertise
If you have specific questions about advertising on my site, please don't hesitate to contact me for additional details.
::Partner
If you're interested in partnering up, drop me a line. I'm always interested in being propositioned.
::Contact
You can contact me by using the email address below or via social media including Facebook, LinkedIn, and Twitter.

Thanks for visiting!
And best of luck on your personal mortgage journey…
– Colin Robertson