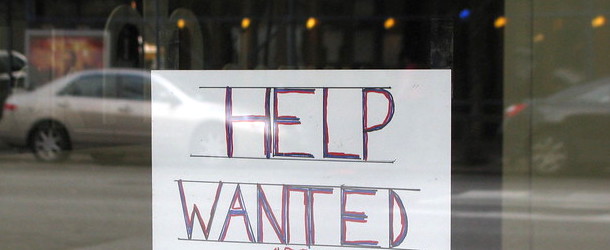 Getting a mortgage can be complicated, I know because I used to work directly in the business.
For that reason (and many others), I recommend that you learn as much as possible about the process before even thinking about buying a piece of property.
After all, it is likely the largest purchase you'll ever make, so why not take the time to make sense of it all (beforehand, not during, or worse, after)?
Mortgage Help Topics
Below is a list of "mortgage help" topics I feel are beneficial to anyone thinking about buying real estate, getting a mortgage, currently going through the mortgage process, or even those who already have a mortgage.
It's not something most folks do very often, so even if you're a seasoned homeowner, it doesn't hurt to brush up on your knowledge, especially as the industry evolves over time.
I liken the mortgage process to a visit to your local body shop (assuming you know nothing about cars).
Most people don't know the ins and outs of these complex industries, and often end up getting burned as a result.
But if we all knew just a little bit more about how things worked, the outcome could be a lot different.
My goal is to arm you with as much knowledge as possible prior to the home loan application process, whether it be a new home purchase or a mortgage refinance, so you can make an informed decision and beat the system.
So go ahead and browse the mortgage help topics below as you see fit. Even the tiniest detail could be enough to save you thousands on your mortgage, honestly. So dig in, and dig deep.
There are a lot of choices out there, maybe some you never knew existed. Make sure you know what's out there before shopping for a home loan to ensure it's your decision and not someone else's.
203k Loan
40-Year Mortgages
50-Year Mortgages
Adjustable-Rate Mortgage vs. Fixed
Adjustable-Rate Mortgages
Alt-A Mortgages
Assumable Mortgages
Bridge Loans
Buydown Loans
Conforming Loans
Conventional Mortgage Loans
Doctor Mortgages
FHA Loans
FHA vs. Conventional Loan
Fixed-Rate Mortgages
Hard Money Loans
Home Equity Line of Credit
Home Equity Loans
Interest-Only Home Loans
Islamic Mortgages
Jumbo Mortgages
Mortgages for Self-Employed Borrowers
Negative Amortization Loans
No Documentation Loans
Non-Conforming Mortgages
Option Arm Mortgages
Purchase Money Mortgage
Portfolio Loans
Reverse Mortgages
Second Mortgages
Stated Income Loans
Subprime Loans
USDA Home Loans
VA Mortgages
What Is a Mortgage?
What Mortgage Term Is Best?
Zero Down Mortgages
The Home Loan Process
The home loan process can be very complex, and you'll likely come across words and phrases that are foreign to you. Study up ahead of time so you can better navigate, and more importantly, negotiate!
Are Closing Costs Included in a Mortgage?
Are Mortgage Points Worth It?
Assets and Reserve Requirements
Best Time to Buy a Home
Debt-to-Income Ratio
Documents Needed for a Loan
Do I Qualify for a Mortgage?
Do Mortgage Inquiries Affect Credit Score?
Do Mortgage Lenders use FICO Scores?
Do You Need 20% Down to Buy a House?
Gift of Equity
Good Faith Estimate / Truth in Lending
Home Appraisal
Homeowners Insurance
How Do I Know if Fannie Mae or Freddie Mac Owns My Mortgage?
How Does a Mortgage Broker Get Paid?
How Long Does It Take to Get a Mortgage?
How Many Homes Should I Look at Before I Buy?
How Much House Can I Afford?
How to Find a Legit Mortgage Lender to Work With
How to Get a Mortgage
How to Move Out of Your Parents House
How to Pay Off the Mortgage Early
How to Reduce Closing Costs on Your Mortgage
How to Shop for a Mortgage
Lender Credit
Lender-Paid Mortgage Insurance
Letter of Explanation
Loan Origination Fee
Loan to Value Ratio
Mortgage Brokers
Mortgage Brokers vs. Banks
Mortgage Down Payment Requirements
Mortgage Due Dates
Mortgage Gift Letter
Mortgage Impounds
Mortgage Indexes
Mortgage Mistakes
Mortgage Points
Mortgage Pricing Adjustments
Payment Shock
Prepaid Interest
Prepayment Penalty
Pre-Qualification vs Pre-Approval
Private Mortgage Insurance
Right of Rescission
Risk-Based Pricing
Tips for First-Time Homebuyers
Types of Mortgage Lenders
What Do Loan Processors Do?
What Do Mortgage Lenders Look For?
What Do Underwriters Do?
What Does a Mortgage Payment Consist Of?
What Happens to My Mortgage if My Bank Fails?
What Is a Mortgagee?
What Is a Lender Overlay?
What Is Title Insurance?
When Do Mortgage Payments Start?
When Should You Start Looking for a House?
Yield Spread Premium
Foreclosure and Short Sales
Whether you're an existing homeowner struggling with payments, or a hopeful one looking for a deal, you might find something useful here. Didn't mean to make that rhyme, but I'll take it.
Credit Score Impact of Foreclosures and Short Sales
Deed-in-Lieu of Foreclosure
Fannie Mae HomePath
Foreclosure Help
Freddie Mac HomeSteps
How Long After Foreclosure Can I Purchase a Home?
How Long After Short Sale Can I Purchase a Home?
How Long Does a Foreclosure Stay on Your Credit?
HUD Homes
What Is a Short Sale?
I've got an assortment of mortgage calculators for you to choose from, including anything from a basic payment calculator to an in-depth rent vs. buy decision maker.
Basic Mortgage Calculator
Early Mortgage Payoff Calculator
Mortgage Affordability Calculator
Refinance Calculator
Rent vs. Buy Calculator
Mortgage Rates
This section is always top of mind for most existing and aspiring homeowners since it dictates how much you'll pay each month. You may want to spend extra time in this category.
2022 Mortgage Rate Forecast
Always Lock Your Mortgage Rate
Are Mortgage Rates Negotiable
Buying Down Your Interest Rate
Do Mortgage Brokers Offer Better Rates Than the Competition?
Do Mortgage Rates Change Daily?
How Mortgage Interest Works
How Mortgage Rates Move
How to Get a Wholesale Mortgage Rate
How to Get the Best Mortgage Rate
Locking vs. Floating Your Mortgage Rate
Misleading Mortgage Rates and Programs
Mortgage Rate Charts
Mortgage Rate vs. APR
Par Rate
Teaser Rates
What Mortgage Has the Best Interest Rate?
What Mortgage Rate Can I Get With My Credit Score?
When Are Mortgage Rates Lowest?
Why Are Mortgage Rates Different?
Why Is the APR Lower than the Mortgage Rate?
Refinance
If you're already a homeowner, you might be curious about refinancing options, whether it's to save money on monthly payments or tap into your equity.
The Refinance Process Step-by-Step
Can I Refinance With Bad Credit?
Can I Refinance With Negative Equity?
Cash-in Refinance
Cash-Out Refinance
Does a Refinance Require an Appraisal?
Does Refinancing Hurt Your Credit Score?
How Does Refinancing Work?
How Soon Can I Refinance My Mortgage?
No Cost Refinance Loans
Rate and Term Refinance
Refinance Rule of Thumb
Streamline Refinance
What Is a Short Refinance?
When to Refinance a Mortgage?
Why Are Refinance Rates Higher?
Why Do Mortgage Companies Want You to Refinance So Badly?
Top 10 Lists
Everyone likes a good list, and I've written quite a few since this site was first launched back in 2006.
If you prefer to learn about mortgages and real estate this way as opposed to reading lengthy articles, that's just fine. It might even be more efficient.
8 Reasons Why You Can't Refinance Your Mortgage
10 Reasons to Buy a House Other Than for the Investment
10 Things You Should Do Before Applying for a Mortgage
10 Ways to Build Home Equity
10 Ways to Get a Bigger Mortgage
10 Ways to Save Money on Your Next Mortgage
11 Ways to Pay for Home Renovations
12 Home Selling Tips to Get More For Your Listing
15 Things to Do After Your Mortgage Funds
15 Refinance Questions You Want Answered
18 Reasons to Refinance Your Mortgage
21 Common Mortgage Questions
21 Things That Can Increase Your Mortgage Rate
100+ Not So Great Places to Buy a Home
Mortgage Lingo: 23 Terms You Should Know Before You Apply
Top 10 FHA Lenders
Top 10 USDA Lenders
Top 10 VA Lenders
Top HELOC Lenders
Top Mortgage Lenders Nationwide
Top Mortgage Lenders in Arizona
Top Mortgage Lenders in California
Top Mortgage Lenders in Colorado
Top Mortgage Lenders in Florida
Top Illinois Mortgage Lenders
Top Mortgage Lenders in Indiana
Top Mortgage Lenders in Maryland
Top Mortgage Lenders in Massachusetts
Top Mortgage Lenders in Michigan
Top Mortgage Lenders in Minnesota
Top Mortgage Lenders in Missouri
Top Mortgage Lenders in Nevada
Top Mortgage Lenders in New Jersey
Top Mortgage Lenders in New York
Top Mortgage Lenders in North Carolina
Top Mortgage Lenders in Oregon
Top Mortgage Lenders in Pennsylvania
Top Mortgage Lenders in South Carolina
Top Mortgage Lenders in Tennessee
Top Mortgage Lenders in Texas
Top Mortgage Lenders in Utah
Top Mortgage Lenders in Virginia
Top Mortgage Lenders in Washington State
Top Refinance Companies
Top Reverse Mortgage Lenders
Miscellaneous Mortgage Goodies
This final section includes lots of interesting topics that don't fit in just one category. You might find something of interest here that can save you money on interest!
1031 Exchange
Amortization
Are Mortgage Calculators Accurate?
Are Mortgage Points Tax Deductible?
Biweekly Mortgage Payments
Buying a Duplex, Triplex, or Fourplex
Do Mortgage Modifications Work?
Discount Rate, Prime Rate, and the Federal Funds Rate
How Mortgages Are Calculated
How to Remove Mortgage Lates
Investment Properties
Loan Modification Programs
Loan Officer Jobs
Mortgage Credit Certificate
Mortgage Dictionary
Mortgage Fraud
Mortgage Protection Insurance
Mortgage Stocks
Pay the Mortgage with a Credit Card
Pay Off the Mortgage or Invest?
PMI vs. Combo Loans
Predatory Mortgage Lending
Principal vs. Principle
Renting vs. Buying a Home
Rounding Up Your Mortgage Payment
Seller Carryback Financing
Should You Pay Off Your Mortgage Before Retirement?
What Caused the Mortgage Crisis?
What Is Home Equity?
What Is My Home Worth?
Which Mortgage Should I Pay Off First?