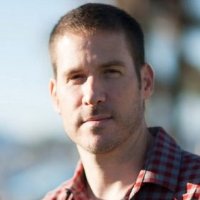 Back in the day, I was an Account Executive with a wholesale mortgage lender in Los Angeles, who saw the good times and the very bad. I experienced the boom years and the doom years before deciding to walk away from the gig while other colleagues were being laid off.
But all was not lost. In fact, after several grueling, monotonous years in the industry, something occurred to me…I knew a lot about mortgages!
Because I had learned so much about the process, I decided to share my knowledge and experience with the public.
And I'm confident I can provide some valuable mortgage insight(s) you likely won't hear from other interested parties, namely banks, lenders, loan officers, mortgage brokers, and real estate agents. You know who you are…
If nothing else, whenever I buy real estate for myself, I'll have an arsenal of knowledge and helpful information at my fingertips to ensure I snag the best interest rate with the lowest fees. Or simply choose the right type of loan for my situation.
And not only for me, but for family and friends too. Of course, none of them bother to visit the site, but you get my point.
My number one goal here is to provide an honest, inside view of the mortgage industry, while explaining the process of qualifying and obtaining a mortgage in the most straightforward and effective manner possible.
It's confusing stuff, but that doesn't mean it can't be explained rather easily. You can even have some fun along the way! Okay, maybe not that much fun, but stick with me here.
There are so many aspects of the home loan process that consumers simply don't understand, relatively basic things that can affect your mortgage rate substantially, costing you thousands each year, for decades on end.
Fortunately, these seemingly difficult questions can be answered simply by reading blogs like this.
So go ahead, browse the site and educate yourself. Because in this industry, knowledge equals savings. Big savings!
Best of luck on your mortgage journey,
Colin Robertson