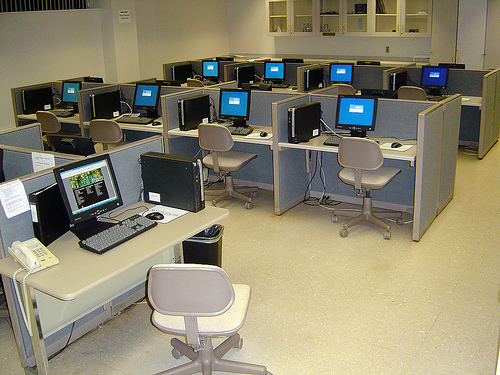 A former Fannie Mae contracted employee was indicted for computer intrusion this week for allegedly planting a malicious script on the company's servers in an effort to wipe out all its data.
A federal grand jury indicted Rajendrasinh Babubhai Makwana earlier this week; he is scheduled to be arraigned today and faces up to 10 years in prison if convicted.
After being let go on October 24, a senior engineer at Fannie Mae discovered the malicious script embedded in a "routine program," and quickly took appropriate measures to remove it.
The code was apparently entered into the system on October 24, and set to launch tomorrow, January 31, with the virus designed to propagate through Fannie's 4,000 computer servers and destroy virtually all data.
The implications of such an attack could have been staggering for the company, as it seems to have enough problems managing its business without rogue employees intentionally trying to destroy it.
Of course, one could argue that wiping the data clean could be a positive for the troubled mortgage financier.
It's unclear why Makwana, hired to create computer scripts for Fannie Mae, was let go prior to the incident.
In related news, Fannie Mae has reportedly reached an agreement with consumer group Neighborhood Assistance Corp. of America to rework more troubled mortgages.
The company has also extended its eviction suspension another month, until February 28.
The suspension, part of the company's so-called National Real Estate Owned (REO) Rental Policy, applies to all single-family properties, including owner-occupied homes that have been foreclosed on and foreclosed properties occupied by renters.
(photo: laffy4k)