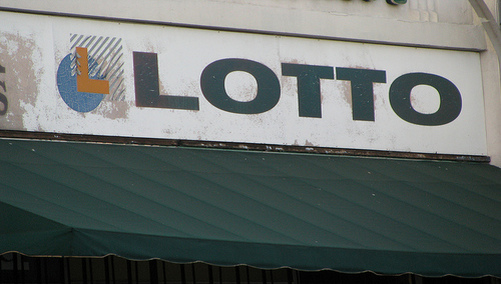 If you're falling behind on your mortgage and considering walking away, there's always the raffle approach.
At least, that's what one struggling mortgage broker has chosen to do after finding his $6,200 monthly mortgage payment too much to bear.
Tom Walters and his wife decided that instead of selling their home, they'd set up a raffle with a charity in the hopes of selling enough tickets to cover the outstanding loans and rid themselves of the property.
They partnered up with local charity, "We Care and Friends," a necessary venture under Maryland law that demands only charities raffle off houses.
Another hitch is that they must sell a whopping 31,500 tickets to pay off the loans and let the charity part with at least 10 percent of the proceeds.
So far they've sold 10,000 tickets at $50 a pop for the six-bedroom, 4 ½-bath, 6,000-square-foot home on two acres outside Annapolis, Maryland.
There's still plenty of time though; the raffle will be held December 31 assuming they get enough takers, and one lucky winner will get their hands on a million-dollar home free and clear (less taxes).
A second place winner will also receive $10,000 cash.
Of course these house raffles haven't proven to be very successful, with just one in ten coming to fruition this year, according to data from the Maryland secretary of state's office.
If the raffle fails to garner enough interest, ticketholders will receive 99 percent of their money back.