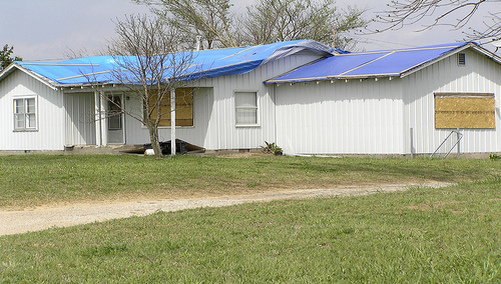 Here's a thought.
The Treasury's Troubled Asset Relief Program, or TARP, may actually be carried out as it was originally intended, according to remarks from Fed Vice Chairman Donald Kohn posted on the Fed website.
While speaking before the Committee on Financial Services today, Kohn said some of the remaining TARP funds could be used to buy troubled assets from struggling banks.
"A continuing barrier to private investment in financial institutions is the large quantity of troubled, hard-to-value assets that remain on institutions' balance sheets," he said.
"The presence of these assets significantly increases uncertainty about the underlying value of these institutions and may inhibit private investment and new lending."
One such method for removing troubled assets from the balance sheets of financial institutions would be to set up and capitalize "special banks" that would purchase bad assets in exchange for cash and shares of capital in the newly formed banks.
Another approach would be to buy soured residential mortgages at a steep discount, and then re-underwrite and modify them to fit the criteria of certain government programs such as Hope for Homeowners.
The remaining funds could also be used to address preventable foreclosures, via a streamlined modification program like that in place at Indymac Federal.
"To encourage an aggressive approach to loan modification, the FDIC plan would provide partial insurance against the losses stemming from borrower redefaults on modified loans and would also pay servicers $1,000 for each loan they modify," Kohn added.
"An alternative program in this same category would have the government share the cost when the servicer reduces the borrower's monthly payment."
The TARP program has been highly scrutinized for failing to address the needs of struggling homeowners while handing out billions to hundreds of banks nationwide, many of whom continue to curtail new lending.
Kohn noted that the top priority of the TARP funds was to avert an international financial collapse by injecting capital into banks to prevent any "potentially disorderly failures."
(photo: peggydavis66)