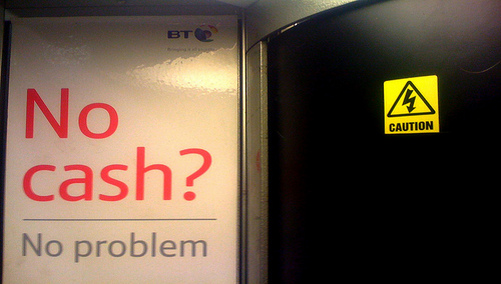 The California Association of Realtors has become the latest group to offer to make mortgage payments if you lose your job after purchasing a new home.
It applies only to first-time homebuyers (or those who haven't owned a home for three years), who open escrow beginning today and close by the end of the year in the beautiful state of California.
To be eligible, the borrower must be under the age of 70 and use a California Realtor in the transaction; self-employed borrowers are ineligible.
If you do qualify, and subsequently lose your job, CAR's "Mortgage Protection Program" will provide monthly payments of up to $1,500 for six months (have they seen home prices in California?).
The program has a $1 million cap, so only about 3,000 families could benefit from the initiative.
Recently, homebuilder Lennar offered a similar homebuyer insurance policy via its "Peace of Mind" mortgage payment protection program.
The company, which called loss of employment the number reason for mortgage default, said it would cover up to six months of mortgage payments if a new homeowner lost their job involuntarily.
Personally, I feel this whole new trend of payment protection is troubling, because these programs seem to promote irresponsibility.
If you think your job is in jeopardy, or you make the decision to buy a home based on the fact that you might be covered temporarily if you lose your job, perhaps it's not the best time to purchase a home.
I think one important requirement for purchasing a home is having a steady, proven flow of income to ensure you can keep up with payments no matter what happens.
These programs don't really seem all that well-intentioned; in fact, they just look like publicity stunts aimed at selling more homes at a time when most should just wait for a better deal, or perhaps until they're in a better position financially to consider such a purchase.