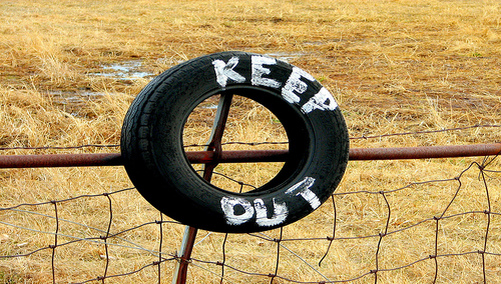 It's a relatively new business, but like any other, it's been infiltrated by fraud and scams in no time at all.
That's a good thing for companies like MFI-Mod Squad, which investigates loan modification fraud.
Yesterday, the company put out a list of the twenty worst loan modification companies, though I don't think it was an April fool's joke.
"Many people have been asking me to post a list of unreliable loan modification companies," said Steve Dibert, President of MFI-Mod Squad, in a release. "I'm happy to do so because it can help homeowners avoid scams."
The companies that made the list below haven't been approved to charge an upfront fee and claim to offer a money-back guarantee, big red flags in the loan mod world.
They've either failed to come through with the promised loan modification or refused to offer a refund to homeowners.
All but Samaritan Financial and Mortgage Mitigation Clearing House are located in California, a state that requires loan modification companies to be approved by the Department of Real Estate (DRE) to charge upfront fees (law firms are exempt).
Last week, the FTC cracked down on two loan modification companies, "Hope Now Modifications" and "New Hope Modifications", which posed as affiliates of foreclosure alliance Hope Now.
The List:
•    Green Credit Solutions – (now approved by MFI-Mod Squad)
•    Peoples First Financial
•    United Law Group
•    Excel Loss Mitigation
•    Nations Choice
•    USA Mortgage Aid
•    Mortgage Assistance Center
•    Bank Modifications, Inc
•    Apply2Save
•    AmeRestart aka Equinaire
•    Choice Loans Consulting
•    Samaritan Financial
•    Resolutions Mortgage Group
•    Federal Loan Modifications
•    Mortgage Mitigation Clearing House
•    Woosh.com aka Manhattan Mortgage
•    Coastal Pacific
•    New Beginnings Loan Modification Services
•    North American Relief
•    US Justice Foundation
(photo: jantik)