One of the "most senior lenders in the industry," in their own words, is Charlotte, North Carolina-based Cardinal Financial.
The retail mortgage lender has been around since 1987, truly making them one of the veterans in the mortgage space.
After all, a lot of newcomers, while perhaps large and growing, only formed around the time of the mortgage crisis in 2006.
Cardinal Financial, on the other hand, has some 30+ years under their belt, but that hasn't stopped them from innovating and adopting new technologies.
In fact, they even have an Alexa skill (search for Cardinal Financial) that provides hands-free answers to dozens of everyday mortgage questions. Credit to them for helping their potential customers get smarter.
Cardinal Financial Fast Facts
Direct-to-consumer mortgage lender based in Charlotte, NC
Founded in 1987, 118 branch locations nationwide
Licensed in all 50 states and the District of Columbia
Funded nearly $8 billion in home loans during 2019
On their way to being a top-25 mortgage lender nationally
Also operate a wholesale lending division for mortgage brokers
Cardinal Financial is a direct-to-consumer mortgage lender with 118 branches nationwide.
They are licensed in all 50 states and the District of Columbia, which is a somewhat rare feat unless we're talking about the largest mortgage lenders in the nation.
As it stands, they're a top-40 mortgage lender with aspirations to perhaps land in the top-25 at some point.
While they do a lot of business all across the nation, their biggest state based on volume in 2019 was Texas, followed by California, Tennessee, Washington, and Nevada.
About half of their total volume was for home purchase financing, so it's clear they've got a good relationship with real estate agents.
They also operate a wholesale lending division for mortgage brokers, so it's possible to obtain a mortgage from Cardinal Financial indirectly if your broker works with them.
Lastly, they operate a digital startup division known as Sebonic Financial, which appears to be their online-only mortgage department.
How to Get a Mortgage with Cardinal Financial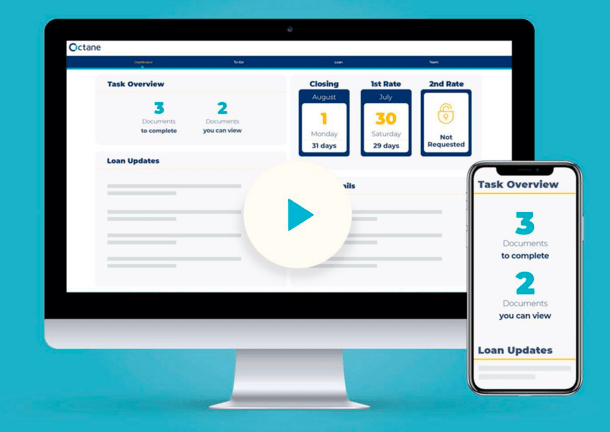 You can call them up directly, request a free rate quote, or connect with a loan officer online
They offer a digital mortgage application and loan process known as Octane
Allows you to apply online, e-sign documents, and track loan progress 24/7
Generates a personalized to-do list so you know what needs to be done to get to the finish line
Once you visit the Cardinal Financial website, you can search for a loan officer by name or by location, or simply request a free rate quote.
You can also call them up over the phone if you'd prefer to get things started that way.
If you go the online route, first you select a loan officer, then you can visit their personal website and apply for a home loan.
Cardinal Financial relies upon its proprietary home loan platform known as "Octane," which as the name implies is built for speed.
Their goal is to make getting a mortgage both faster and easier by eliminating common pain points and leveraging technology.
This means you can apply online, upload files on your to-do list, and securely e-sign documents instead having to rely on email or a fax machine.
You're also able to compare loan options, mortgage rates, and closing costs in detail, side-by-side, to determine what's best for your situation.
And it's possible to monitor loan progress and receive live updates as each loan milestone is completed.
Those who aren't totally sold on technology always have the option of connecting with their loan officer as well, so there's still a human touch as well.
Types of Mortgages Offered by Cardinal Financial
Home purchase, refinance, renovation, and construction loans
Conventional loans backed by Fannie Mae and Freddie Mac
Government home loans backed by the FHA, USDA, and VA
Jumbo loans up to $3 million loan amounts
Disaster relief loans
Down payment assistance
Community Lending programs
Manufactured home loans
Container and Tiny Home loans
Fixed-rate mortgages and ARMs with terms from 10 to 30 years
When it comes to financing options, Cardinal Financial has a ton.
You can get a home purchase loan, refinance loan (rate and term or cash out), renovation loan like an FHA 203k, or a construction loan.
They offer conventional home loans backed by Fannie Mae and Freddie Mac, along with government-backed mortgages like FHA loans, USDA loans, and VA loans.
Those purchasing or refinancing a particularly expensive property can take out a jumbo home loan up to $3 million.
And they've also got affordable Community Lending loan programs, down payment assistance, and disaster relief loans.
But wait, there's more. They offer manufactured home loans (single-width, multi-width, and modular homes), and get this, Tiny Home loans for those really small houses that are on-trend. Or perhaps were trendy…
They even provide financing to those who call a shipping container home, because hey, why not?
With regard to specific loan programs, you can get a fixed-rate mortgage or an adjustable-rate mortgage in terms from 10 to 30 years.
So no matter what you're buying or refinancing, Cardinal Financial should have you pretty well covered.
Cardinal Financial Mortgage Rates
While advertised mortgage rates are just that, advertised rates, it's still nice to see them. And like many other lenders, Cardinal Financial doesn't advertise them on their website.
This is always a bit of a letdown, but not necessarily a deal breaker. It just means you'll need to get their pricing and compare it to other lenders you shop with.
The same goes for lender fees, which don't seem to appear on their website.
It's important to know what they charge, such as underwriting fees, processing fees, application fees, loan origination, and so on to get a complete picture.
Only then will you know how competitive they are relative to other mortgage lender out there.
Cardinal Financial Reviews
On Zillow, they have a 4.93 rating out of 5 based on over 3,000 customer reviews. Many of the reviews I scanned said the interest rate as lower than expected, which is a positive.
If you're looking for information about a specific loan officer, Zillow allows you to filter by that individual's name.
On LendingTree, they've got a 4.7 rating out of 5 on over 1,600 reviews, and on SocialSurvey a 4.89-star rating out of 5 on more than 3,500 reviews.
So it's pretty clear they come highly-rated across all the major review sites.
They have also been a Better Business Bureau accredited company since 2014, and currently enjoy an A+ rating.
Surprisingly, they also have very good customer reviews on the BBB website, which is somewhat rare of just about any company.
At last glance, they had 4.5 stars based on nearly 200 reviews from their customers. There are complaints too, which is normal, but typically BBB ratings aren't so high.
Cardinal Financial Pros and Cons
The Good
Can apply for a mortgage online
Proprietary digital mortgage process known as Octane
Plenty of loan programs to choose from including unique offerings
Lots of good reviews and BBB-accredited
Licensed in all 50 states and DC
Modern and easy-to-use website
Free mortgage calculator and mortgage glossary
The Potential Bad
Do not disclose mortgage rates on their website
No mention of lender fees on their website
No smartphone app
They don't service their own loans
(photo: John Flannery)