Everyone knows about the Zestimate, Zillow's data-driven answer to the traditional home price appraisal.
But they've now gone a step further with the launch of their so-called "Price This Home" tool.
It's aimed at would-be home sellers (buyers can use it too) who want a better idea about what their home might sell for if they were to list it today.
And it's very easy to use.
How to Use the Price This Home Tool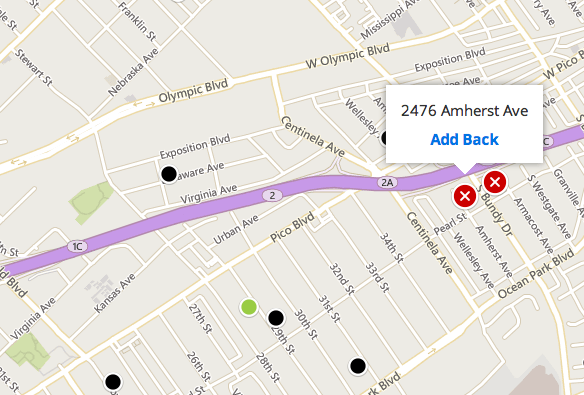 First, select a property on Zillow. You'll see the basic info about the property, including its Zestimate, which should diverge from the price the new tool comes up with.
The prices will be different because the Price This Home tool seems to focus more on recent comparable home sales.
That means it will give you a more realistic idea of what the home would actually sell for on the open market.
Similar to the Zestimate, the more like comps located next to the subject property, the more accurate the price should be.
Anyway, scroll down to the "Price This Home" section of the listing page and then click on the "Choose comps" button.
You then need to click on "Get comparables" after reviewing the property details of the home you selected.
This is where you get to play appraiser, seeing that you can handpick comps for the home based on certain attributes such as location, number of rooms, and more.
Zillow will get things started by filtering out nearby sales that didn't seem to match the subject property as well as others.
Then you get to remove some (they suggest no more than 3) that you feel might not be a great match. For example, if some show up on the map that aren't even in the same area, you may want to remove them.
Notice above I removed a couple nearby sales that were located right next to the freeway. My feeling is these homes probably sold (or will sell) for less being that close to a major freeway.
The subject property (green dot) has a lot more breathing room (possibly literally) than those two red dots I removed.
Next you can remove three more comps based on the condition of the property, including things like better/worse exterior, interior, yard, etc.
So if a home looks truly awful compared to the subject, simply hit the "remove" button and it will be filtered out.
This can come in handy if you know the subject property is flipped or newly renovated and being compared to a home that hasn't been touched since it was built in the 1960s.
Tip: If you remove all the cheaper comparable properties the estimate will be higher, and vice versa.
Your Private Estimate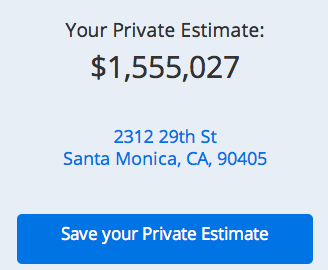 Finally you'll be presented with a private estimate of the home, which isn't shared with anyone else.
It's for your eyes only and can be saved if you have a Zillow account. This will give you a better idea of what your home might list for based on both recent data and your personal knowledge of the home and surrounding area.
The idea of Price This Home is to get a more accurate price before listing or making an offer because we know Zestimates are never really all that accurate.
If you're thinking about selling, before speaking with a real estate agent you can run this tool real quick to see what a possible listing price might look like. This way you're not just taking the agent's word for it.
However, I would also take this pricing tool with a grain of salt, but it is pretty handy to filter out the nonsense and get a better, more timely home price estimate.
After playing around with the tool a bit I noticed the private estimate often came in higher than the Zestimate.
Generally, the only comps I removed were those with fewer bathrooms/bedrooms or those in less desirable areas, based on my own knowledge.
Maybe I should be an appraiser.
New: The Redfin Estimate
(photo: Marcin Wichary)