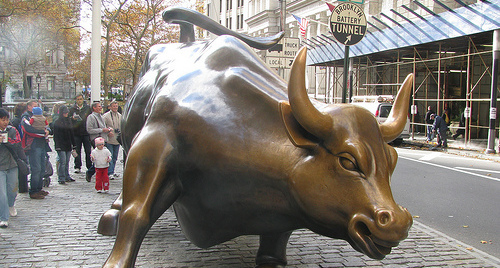 Real estate behemoth Zillow went public today to much fanfare.
After an original IPO price target of $12-$14, which later rose to $16-$18 before settling in at $20, shares opened strong this morning under the "Z" stock symbol.
As of the early afternoon in New York, shares were going for $34.75, up 73.75% from the final IPO price.
Per Yahoo! data, Zillow opened at $57 per share, and briefly touched $60, before settling in quite a bit lower.
Still, the company looks to be benefiting from a strong IPO market and a recent resurgence in websites going public (hopefully this isn't another dot-com bubble in the making).
The Zestimate Company
Zillow is probably best known for providing so-called "Zestimates," which are rough house value estimates that many feel are less than accurate and a far cry from a true appraisal.
In recent years, the company also launched the "Zillow Mortgage Marketplace," which gives prospective homebuyers and those looking to refinance the chance to shop for mortgage rates anonymously.
Zillow offered 3,462,000 shares, valuing the company at roughly $70 million, though with today's spike it's now valued at about $120 million.
What do you think – are shares of Zillow overvalued or undervalued? It's certainly one of the premier properties on the web, which makes me think it'll do well over time.