The online real estate marketplace Zillow has just launched a new feature called "Zillow Instant Offers," aimed at helping seemingly impatient sellers quickly offload their homes.
In short, their research has found that some homeowners want a "faster, simpler selling option" to part ways with their property.
What might make it different from other quick-sale services is that it comes with a free comparative market analysis (CMA) from a local real estate agent, which is likely intended to help sellers come to grips with what their home should sell for.
There's also a good chance that agent providing it will wind up representing them, so they aren't on their own.
Ideally, this means they won't get ripped off by some real estate investor looking to make a quick buck. It also creates a new advertising stream for Zillow.
How Zillow Instant Offers Works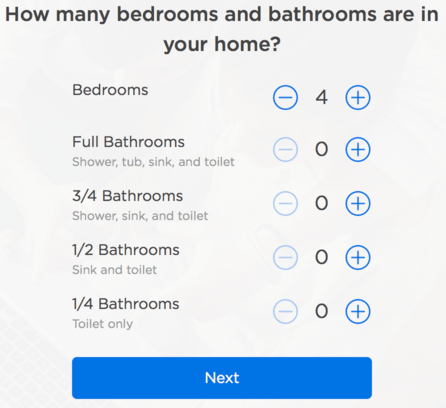 First, you answer some questions about your property (number of rooms, square feet, etc.) and submit a few up-to-date photos to get a more accurate offer.
Using publicly available data from your Zillow listing, they'll ask you to verify those details and mention anything that has since been updated, altered, etc.
Assuming your home qualifies, you'll receive investor offers within two business days. Yes, you read that correctly. You then get five days to respond to the offers before they expire. They are apparently sent via e-mail.
From there, you can pick an offer and get a little help from Zillow to close the deal (it's unclear exactly how much hand-holding they do), or have your agent do the heavy lifting.
That part is a bit of a question mark because it's unclear if agents get a commission and if so, how much. But Zillow does recommend that you use an agent as you would with any other home selling service.
If you don't already have an agent, Zillow can connect you to one in your area. It will be a so-called "Premier Agent," which I believe is someone who advertises on Zillow.
It seems to work as a bit of a lead service in that Zillow will pair you with an agent who will be required to create a CMA on your behalf.
Then, the typical stuff happens, such as the home inspection, where the buyer can determine if the home is in good shape. Chances are it won't be perfect, and that could affect the price, just as it would on the open market.
Anyway, once it's through inspection(s), you can either accept the offer or decline them all. They are all no-obligation. You can even list with your own agent on the MLS or simply take your home back off the market.
Put simply, it's yet another avenue to sell your home, and another opportunity for agents to link up with homeowners via Zillow.
At the moment, Zillow Instant Offers is only available in select zip codes in Las Vegas and Orlando. These happen to be areas hard-hit by the crisis where inventory is probably quite a bit higher than national levels.
That means it's likely easier to unload these homes in a shorter period of time, where they otherwise might languish. The downside is you probably get a lower price.
Who Is Zillow Instant Offers Good For?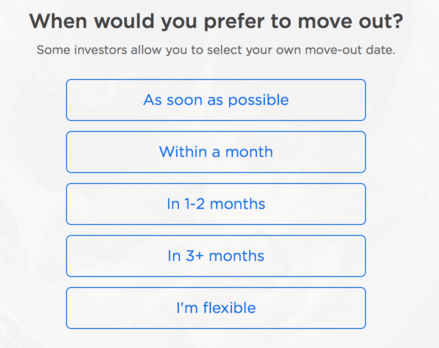 So you might be curious why you'd use this service if you could just use an agent. Well, Zillow seems to think there's value in not having to stage your home, hold open houses, do showings, and fret about price.
They also allow you to set your own closing date, and as mentioned, you get that free CMA to better gauge your home's value to ensure lowball pricing doesn't become an issue. I wonder why they can't just use a Zestimate?
Still, with the housing market so hot in most areas nationwide, and agents already willing to do most of the work for their fee, it begs the question why you'd bother unless you were in a time crunch.
If there were savings involved, that'd certainly sweeten the deal, but my guess is that sales via Zillow Instant Offers would go for less than typical market price.
After all, the investors know you don't want to bother with showings and open houses, so they'll be able to hang that over your head.
The good thing is it's free, at least for now, so if you're the type who wants to do it yourself, you could at least throw it out there to see if any good offers came along.
It might beat a for-sale-by-owner listing, though again, agent commission fees will likely still apply here unless you're comfortable foregoing one.
Ultimately, it seems the program is almost intended to show a prospective seller the value of a real estate agent, that an agent can "sell it for more." And that could make Zillow money.
Read more: Opendoor wants to sell your home in 3 days!