The online real estate marketplace Zillow has just launched a new feature called "Zillow Offers," formerly known as Zillow Instant Offers, aimed at helping seemingly impatient sellers quickly offload their homes.
In short, their research has found that some homeowners want a "faster, simpler selling option" to part ways with their property.
What might make it different from other quick-sale services is that it comes with a free comparative market analysis (CMA) from a local real estate agent, which is likely intended to help sellers come to grips with what their home should sell for.
There's also a good chance that agent providing it will wind up representing them, so they aren't on their own.
Ideally, this means they won't get ripped off by some real estate investor looking to make a quick buck. It also creates a new advertising stream for Zillow.
Update: Zillow Offers shuts down because their iBuying unit wasn't profitable and is too risky.
Zillow Offers and COVID-19
On March 23rd, 2020, Zillow Offers was paused in all 24 housing markets where it was operating due to the COVID-19 pandemic.
Other iBuyers like RedfinNow and Opendoor did the same in light of the uncertainty surrounding the outbreak.
Simply put, companies that buy homes practically instantly weren't too confident about the direction of the housing market, so it'd be tough to put a price on a home.
But fast forward just two months to mid-May and they're making their way back.
Zillow announced on May 18th that it was once again extending cash offers to homeowners in select markets, including Phoenix and Tucson, Arizona, along with Raleigh and Charlotte, North Carolina.
On June 9th, they resumed business in Atlanta, Austin, Dallas, Sacramento, San Antonio, and San Diego as well.
If you reside in those markets, you can now receive an offer directly from Zillow if interested in selling your home.
As for the other markets where Zillow Offers was live, the company said it anticipates re-starting acquisitions in additional markets "soon."
That didn't take long – they are now back in five additional markets, including Portland, Oregon, Nashville, Tennessee, and Denver, Fort Collins and Colorado Springs, Colorado.
As of July 7th, they were back in Los Angeles and Riverside, California, along with Cincinnati, Minneapolis, and Orlando. That brings them to 20 of 24 markets they were previously live in.
On August 4th, Zillow Offers was fully live again in all its 24 original markets, including Houston, Las Vegas, South Florida, and the Tampa Bay area.
How Zillow Offers Works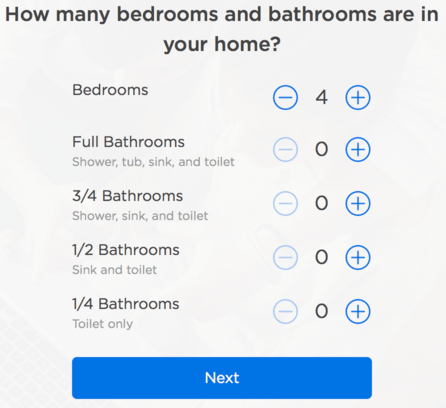 You answer some basic questions about your home
Such as the number of bedrooms and bathrooms
And let them know if any major changes have been made that aren't in the public record
They'll give you an offer for your home within 2 business days and you get 3 days to respond
First, you answer some questions about your property (number of rooms, square feet, etc.) and submit a few up-to-date photos to get a more accurate offer.
Using publicly available data from your Zillow listing, they'll ask you to verify those details and mention anything that has since been updated, altered, etc.
Assuming your home qualifies, you'll receive an offer within two business days. Yes, you read that correctly. Just two days. You then get three days to respond to the offer before it expires. They are apparently sent via e-mail.
From there, you can go with their offer and get a little help from Zillow to close the deal (it's unclear exactly how much hand-holding they do), or have your agent do the heavy lifting.
That part is a bit of a question mark because it's unclear if real estate agents get a commission and if so, how much. But Zillow does recommend that you use an agent as you would with any other home selling service.
If you don't already have an agent, Zillow can connect you to one in your area. It will be a so-called "Premier Agent," which I believe is someone who advertises on Zillow.
It seems to work as a bit of a lead service in that Zillow will pair you with an agent who will be required to create a CMA on your behalf.
Can I Negotiate Zillow's Offer?
Once Zillow makes an offer for your home
They will do an in-person home inspection
This could result in an even lower offer price once repairs are factored in
At which point you can go with their offer or simply walk away
You do have the right to negotiate the price Zillow offers for your home. They mention in their FAQ that it's possible, but they say they thrive to offer the highest values possible. In other words, don't hold your breath.
Their valuations may not reflect certain information that could be missing or outdated. If this is the case, they will "consider repricing" your home if those facts are material to their offer.
Additionally, once they conduct a home inspection their offer price can change. The in-person home inspection determines the cost of repairs and/or renovations necessary to validate their offer price.
Chances are it won't be perfect, and that could affect the price, just as it would on the open market.
If the inspection does result in a lower offer price, you are free to walk away just like you would be in a normal real estate transaction. So I guess knowing the offer price from Zillow is conditional is a good expectation to have.
The important thing to remember is their offer is no-obligation. If unhappy, you can list with your own agent on the MLS or simply take your home back off the market.
Assuming you go ahead with Zillow's offer, once the contract is signed you can close on your home sale in as few as five days or as long as 90 days if you need more time for one reason or another.
Put simply, it's yet another avenue to sell your home, and another opportunity for agents to link up with homeowners via Zillow.
Where Is Zillow Offers Available?
Zillow Instant Offers is still a very new program (in pilot mode)
It first launched in the cities of Phoenix and Las Vegas
Later expanded to Atlanta, Dallas, Denver, Charlotte, Houston, Orlando, and other major metros
More cities are in the pipeline including Oklahoma City
At the moment, Zillow Offers is available in 25 housing markets:
Atlanta
Austin
Charlotte
Cincinnati
Colorado Springs
Dallas-Fort Worth
Denver
Fort Collins
Houston
Jacksonville
Las Vegas
Los Angeles
Miami
Minneapolis
Nashville
Orange County
Orlando
Phoenix
Portland
Raleigh
Riverside
Sacramento
San Antonio
San Diego
Tampa
Several of these cities happen to be areas hard-hit by the housing crisis where inventory is probably quite a bit higher than national levels.
That means it's likely easier to unload these homes in a shorter period of time, where they otherwise might languish. The downside is you probably get a lower price.
Zillow plans to expand to Cincinnati, Jacksonville, OKC, and Tucson by mid-2020, and if successful, will likely launch in additional markets thereafter.
Who Is Zillow Offers Good For?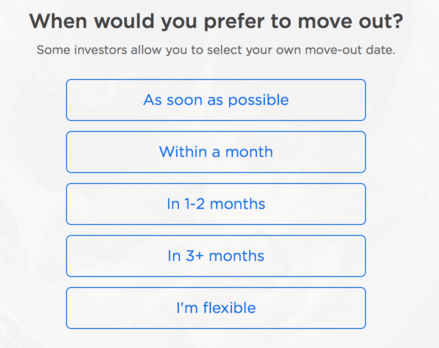 Zillow is targeting homeowners who don't want to bother
Selling their home via the traditional route
Which can be arduous, stressful, and time consuming
It might make sense for someone looking to buy another home and avoid a contingency sale
So you might be curious why you'd use this service if you could just use an agent. Well, Zillow seems to think there's value in not having to stage your home, hold open houses, do showings, and fret about price.
They also allow you to set your own closing date, and as mentioned, you get that free CMA to better gauge your home's value to ensure lowball pricing doesn't become an issue. I wonder why they can't just use a Zestimate?
Still, with the housing market so hot in most areas nationwide, and agents already willing to do most of the work for their fee, it begs the question why you'd bother unless you were in a time crunch.
If there were savings involved, that'd certainly sweeten the deal, but my guess is that sales via Zillow Instant Offers would go for less than typical market price.
After all, the investors know you don't want to bother with showings and open houses, so they'll be able to hang that over your head.
The good thing is it's free, at least for now, so if you're the type who wants to do it yourself, you could at least throw it out there to see if any good offers came along.
It might beat a for-sale-by-owner listing, though again, agent commission fees will likely still apply here unless you're comfortable foregoing one.
Ultimately, it seems the program is almost intended to show a prospective seller the value of a real estate agent, that an agent can "sell it for more." And that could make Zillow money.
Zillow Offers Partners with Home Builders to Make Moves Easier
In September 2019, Zillow Offers partnered with several major home builders across the U.S. to make it easier for existing homeowners to sell and move into a new build.
Those builders include Ashton Woods, Brookfield Residential, D.R. Horton, Fischer Homes, H&H Homes, Hartford Homes, Kerley Family Homes, M/I Homes, Mattamy Homes, Oakwood Homes, PulteGroup, and Shea Homes.
In early 2020, they added even more home builders, including:
The Providence Group in Atlanta, GA
NewStyle Communities in Charlotte, NC
Kindred Homes in Dallas and San Antonio, TX
Saratoga Homes in Houston, TX
Avex Homes in Orlando, FL
Minto Communities in FL
Woodbridge Pacific Group in Riverside, CA
Caviness & Cates, Drees Homes and Stanley Martin Homes in Raleigh, NC
Assuming you purchase a new construction home from one of these companies, you can take advantage of an extended closing period for as long as eight months.
That way you can purchase your new build and design it as you'd like, without being displaced while it's being constructed.
It removes some of the aggravation and guesswork involved, though as noted, you will likely pay a premium versus selling with a traditional real estate agent.
However, if that convenience factor is worth it to you, it might be a small price to pay.
Read more: Opendoor wants to sell your home in 3 days!