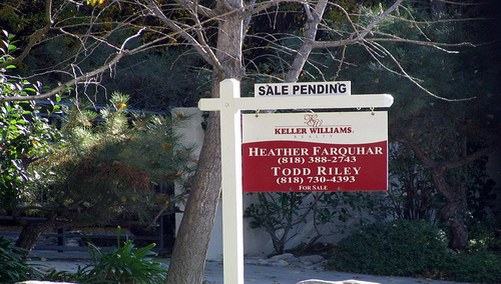 A staggering 67 percent of Californians who sold their homes in 2009 did so because they couldn't meet their mortgage obligations, according to the California Association of Realtors' 2009-2010 Survey of California Home Sellers.
"Tighter underwriting standards and a decline in equity continued to impact the market in 2009," said C.A.R. President Steve Goddard, in a press release.
"Many homeowners chose to sell last year because their adjustable-rate mortgage reset at the same time home prices were experiencing an unprecedented decline, leaving them with little equity and difficulty in qualifying for a refinance."
Difficulty meeting mortgage obligations was the top motivation to sell, followed by job loss and mortgage payment increase.
On average, homes sold for $20,958 less than the original asking price in 2009; the median difference between selling and listing price was $32,315.
The list-to-sold-price ratio was nearly four times wider between first-time sellers ($30,000 below list price) and sellers who had previously sold a home ($8,000 below list price).
First-time sellers accounted for 44 percent of all sellers in 2009, a 33 percent increase from 2008, and nearly triple the 15 percent share seen in 2007.
Financing difficulties complicated the sales process in a number of ways, with 63 percent of homes falling out of escrow prior to closing, and 70 percent of sellers citing that the "buyer could not get an acceptable mortgage."
However, the primary reason homes fell out of escrow was because the buyer backed out, followed by buyer's remorse, the bank/mortgage lender withdrawing funding, and home prices continuing to fall.
The good news: lots of motivated sellers…
The bad news: nobody wants to buy…