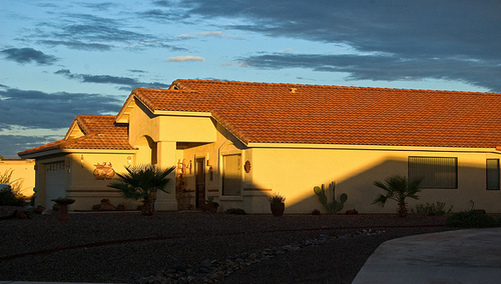 An estimated 600,000 foreclosed homes owned by banks and mortgage lenders nationwide haven't been resold or listed, according to a report from the San Francisco Chronicle.
This so-called "shadow inventory" could drive home prices much lower if unloaded on the market, and clearly distorts the inventory picture that appeared to be improving.
In California alone, estimates of shadow inventory range from 80,000 to 100,000 properties.
The figures come from a recent RealtyTrac study, which compared its database of bank-owned properties with those found on the MLS, discovering that only 30 percent of the foreclosures were listed.
Meanwhile, a DataQuick study of Bay Area home sales repossessed by banks during the 18 months ending in January found that only 65.5 percent had resold by mid-March.
There are a number of reasons why they may not be selling, including capacity overload, accounting games to minimize banks losses, and strategic moves to hold back on sales in an effort to reduce home price declines.
RealtyTrac Vice President Rick Sharga said in a typical market there are about 160,000 foreclosures for sale annually, but currently about 80,000 per month.
The inventory is simply too much to bear, forcing many of these banks and mortgage lenders to hold onto properties for much longer than they normally would.
It's even led to the creation of the so-called "National Real Estate Owned Rental Policy," with mortgage financier Fannie Mae taking on the role of landlord to manage its swelling inventory of distressed property.
Adding to this mess are the scores of distressed properties teetering on the brink of foreclosure, thanks to various foreclosure moratoria that seem to have simply delayed the process and the inevitable.
(photo: kretyen)