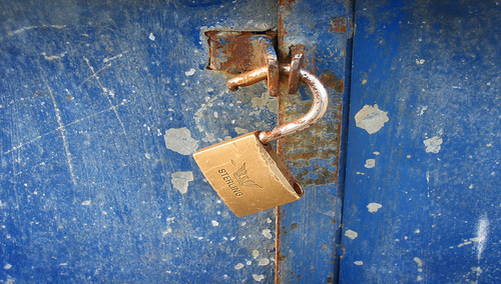 A locksmith performing a routine change of the old locks on a foreclosed home in a suburb of Phoenix, Arizona was shot by a confused renter inside, according to the Arizona Republic.
The incident took place at 4:30 in the morning, which begs the question, why would anyone choose that time to go around changing someone's locks, let alone fail to knock first?
Seriously folks, it's still dark outside and you're drilling into someone's front door, what would anyone inside really think?
Needless to say, the locksmith was shot in the hand by the tenant, who apparently had no clue the home was in foreclosure, a growing problem facing those who chose to rent homes.
The man living in the home, Jeffrey Harrison, was charged with aggravated assault, possibly for not calling 911 or asking any questions before firing away.
While this is surely an isolated incident, it does raise questions about foreclosure awareness, especially with renters in mind.
Many don't realize the owners of the home are in default or facing foreclosure, but continue to make mortgage payments anyways, not realizing they could be kicked to the curb without a moment's notice.
The issue has prompted mortgage financier Fannie Mae to establish a so-called National Real Estate Owned Rental Policy to deal with the tenants of foreclosure properties.
As part of the agreement, Fannie said it would no longer boot tenants out of Fannie-owned foreclosed properties and offer new month-to-month leases based on market rents for the area without security deposits, or offer alternative financial assistance.
Aside from providing a helping hand to those in need, the policy should allow Fannie to offset losses while it seeks to unload its excess inventory of distressed property.
(photo: subcircle)