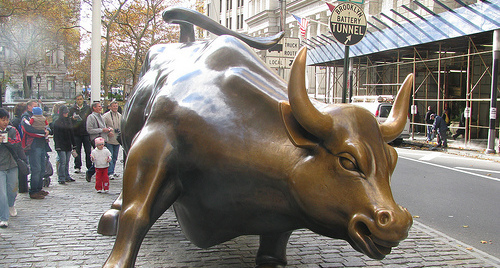 Real estate behemoth Zillow went public today to much fanfare.
After an original IPO price target of $12-$14, which later rose to $16-$18 before settling in at $20, shares opened strong this morning under the "Z" stock symbol.
As of the early afternoon in New York, shares were going for $34.75, up 73.75% from the final IPO price.
Per Yahoo! data, Zillow opened at $57 per share, and briefly touched $60, before settling in quite a bit lower.
Still, the company looks to be benefiting from a strong IPO market and a recent resurgence in websites going public (hopefully this isn't another dot-com bubble in the making).
The Zestimate Company
Zillow is probably best known for providing so-called "Zestimates," which are rough house value estimates that many feel are less than accurate and a far cry from a true appraisal.
In recent years, the company also launched the "Zillow Mortgage Marketplace," which gives prospective homebuyers and those looking to refinance the chance to shop for mortgage rates anonymously.
Zillow offered 3,462,000 shares, valuing the company at roughly $70 million, though with today's spike it's now valued at about $120 million.
What do you think – are shares of Zillow overvalued or undervalued? It's certainly one of the premier properties on the web, which makes me think it'll do well over time.
Zillow Acquired Trulia
I came across this post and decided to do an update since it's been a few years. I still want to keep post for austerity sake, just to remember what Zillow was once worth to have some historical context.
As of this update, which comes in early December 2017, Zillow is trading at roughly $40 per share with a valuation around $7.5 billion.
The company split in 2015 and has two publicly listed symbols, including ZG, which is class A shares, and the original Z, which is class C shares.
In 2014, Zillow acquired Trulia, one of its main competitors, for $3.5 billion in stock (at the time). It now only has Redfin and Realtor to worry about, in terms of direct competition.
But that will change as more and more fintech players enter the lucrative real estate listing and neighborhood rater space.
It'll be interesting to see how Zillow performs in the future. They're starting to creep into the real estate transaction a little bit more, albeit it slowly, as to not upset their main clientele, the real estate agent.
They most recently introduced a service called Zillow Instant Offers in mid-2017, which allows homeowners to unload homes in just days instead of months, without having to stage the property or arrange open houses.