Life has gotten a lot more convenient over the past decade thanks to our friend the Internet.
Today, we can shop for clothes, groceries, and just about anything else online, do our banking with text messages and smartphones, or hail a ride home with the touch of a button.
But one area that still needs improvement is real estate, including the notoriously chaotic mortgage world where paperwork continues to be beyond burdensome in the digital age.
Remember when MBA chief David Stevens claimed that the average mortgage file had grown to more than 500 pages?
Well, hopefully the smart guys up in Silicon Valley have a solution for that as well.
Say Hello to Opendoor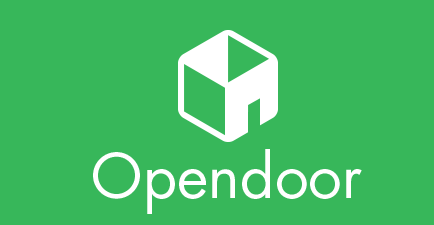 In the meantime, a group of San Francisco-based tech disruptors (that's the buzzword these days) have big plans to make selling your home a lot easier and faster.
Their company, called Opendoor, has one mission. To make it easy to sell your home. To quote them exactly, their tagline appears to be, "The easiest way to sell your home."
Note the word easy; nowhere on their one page website do they say highest price. Or anything to do with price for that matter. Just that you'll receive an "instant offer" online and be able to close in 3 days. Wow.
Simply put, they want to bring liquidity to real estate, similar I suppose to how stocks are bought and sold within milliseconds online.
That's the draw of buying stock. You can unload it whenever you want and get your hands on the cash for other needs with minimal delay.
One of the major downsides to real estate as an investment (or in general) is that it's extremely illiquid.
If you own a piece of property and want to dispose of it, you'll need to hire a real estate agent, create a listing, spruce up the place, let people tour the property, and hopefully land a suitable offer.
The process, if you're lucky, will only take a month. More realistically, it'll take a few months from start to finish, barring the recent buying frenzy that has probably given every homeowner unrealistic expectations on selling timelines.
It Might Make Sense If You Must Sell
To be clear, Opendoor doesn't plan to replace real estate agents or reinvent the entire process.
They simply want to provide a quicker way to sell when you don't have time to go through the entire process, whether because you're relocating for a job or simply because you need capital this week, not three months from now.
Perhaps you're having trouble keeping up with mortgage payments and just want to avoid foreclosure. There are plenty of reasons why homeowners may want to sell immediately.
Initially, they plan to launch in three markets outside of California (that's all we know so far) and focus on single-family homes.
The co-founder, Eric Wu of Trulia fame, told TechCrunch that they intend to focus on markets with limited demand that are less liquid.
Put another way, they'll buy your house for pennies on the dollar today for the convenience of selling it so quickly and easily. At least, that's my take on it without knowing more of the essential details.
Apparently there's some algorithm that determines an appropriate selling price, similar to how Zillow provides you with a Zestimate.
So far they've snagged $9.95 million in funding, though the lead is from Opendoor co-founder Keith Rabois of Khosla Ventures.
Other notable individuals involved with Opendoor include PayPal co-founder Max Levchin, former YouTube and Facebook CFO Gideon Yu, Yelp CEO Jeremy Stoppelman, and Facebook vice president Dan Rose.
With that group of investors, it's certainly going to get interesting in a hurry. I'll keep you updated as more develops on this story.
Opendoor Mortgage
The company has since introduced a financing arm known as "Opendoor Mortgage" that provides financing for buyers of Opendoor homes.
So it seems they're trying to make it a one-stop shop, which makes sense because time is of the essence and you can't have a third-party lender slowing things down.
At the moment, they have a promotion where a buyer can get a so-called "ultimate mortgage." I'm not exactly sure what that means, but it does come with 1% off the purchase price in the way of a credit for closing costs.
This could make Opendoor Mortgage more competitive than other lenders assuming the mortgage rates are comparable.
Read more: Is Google about to replace your real estate agent?