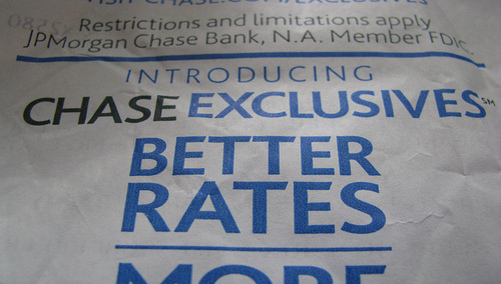 Chase is offering to give customers 1% of their scheduled monthly principal and interest mortgage payments back if they meet certain requirements via its new "1% Mortgage Cash Back" program.
How to Qualify for 1% Cash Back
Your home loan must be from Chase
It can be a home purchase loan or a refinance
And you must have your mortgage payment automatically deducted
From an eligible Chase checking account
The bank will pay customers 1% of their total annual mortgage payments on each anniversary of the loan's origination date so long as payments are made automatically and in full from a qualifying Chase checking account.
The annual reward payment can be applied to your home loan to pay down mortgage principal or customers may elect to receive a simple cash payment deposited into their checking account instead.
"We talked to many customers and prospects, and they really liked the idea of having their bank help them pay down their mortgage," said David Lowman, Chief Executive Officer of Chase Home Lending, in a press release.
"They also liked the option of getting the reward in cash."
The Savings Can Be Substantial Over the Long Term
If you get the annual reward and apply it to your home loan each year
You could save thousands of dollars over the full loan term
And pay off your mortgage slightly ahead of schedule
But be sure to consider other lenders that may offer lower mortgage rates and save you even more!
On a 30-year fixed mortgage with a $210,000 loan amount and a 6% interest rate, a homeowner would save nearly $12,000 (in cash back and interest payment reduction) and pay their mortgage off nine months early.
While that sounds like a pretty good deal, other banks typically offer customers an interest rate discount upon loan origination if the borrower is an existing customer using automatic billpay.
For instance, another leading bank may reduce the actual mortgage rate you receive by a full .25%, so the actual savings would likely be much greater than the 1% cash back offered by Chase. Not to mention the lower monthly payment.
It's unclear if existing Chase mortgage holders and checking account customers can take advantage of this offer, but it never hurts to ask.
Update: This program launched back in summer 2009 and is no longer being offered as far as I know. Instead, Chase is now offering Ultimate Rewards points if you're a credit card customer who takes out a mortgage with them.