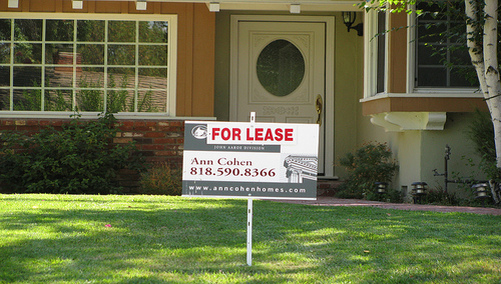 Mortgage financier Fannie Mae has unveiled a new foreclosure prevention tool called the "Deed for Lease Program," which helps struggling borrowers stay in their homes.
Unfortunately, that's about all it does; borrowers must transfer the property back to their mortgage lender by competing a deed in lieu of foreclosure, and then lease the house at the prevailing market rate.
That said, the Deed for Lease program is only for borrowers who are unable to take advantage of more favorable loan workout solutions such as loan modifications.
"The Deed for Lease Program provides an additional option for qualifying homeowners who are facing foreclosure and are not eligible for modifications," said Jay Ryan, Vice President of Fannie Mae, in a statement.
"This new program helps eliminate some of the uncertainty of foreclosure, keeps families and tenants in their homes during a transitional period, and helps to stabilize neighborhoods and communities."
To participate in the Deed for Lease program, the subject property must be the borrower's primary residence and it must be clear of any subordinate liens (second mortgage).
Borrowers or tenants that wish to stay in the property must be able to document that the new market rent is no more than 31 percent of their gross income (debt to income ratio).
Leases under the new program may be arranged for up to 12 months, with the potential to extend the lease via a month-to-month contract after that period.
Fannie Mae noted that a Deed for Lease property that is subsequently sold will include an assignment of the lease to the buyer.