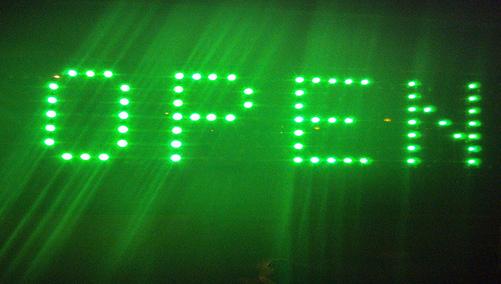 Tomorrow morning, Indymac Federal Bank will open its doors, largely to panicked and upset customers inquiring about their mostly-insured deposits.
On Friday, the FDIC announced that it had assumed control of the struggling mortgage lender, creating Indymac Federal Bank as its successor.
At the time of closing, the agency said Indymac had roughly $1 billion in potentially uninsured deposits held by about 10,000 unlucky depositors, but pledged an advance equal to 50 percent of the uninsured amount to those affected.
And as the FDIC begins to sell Indymac's assets, including their seemingly successful reverse mortgage unit Freedom Financial, depositors could receive more of their currently at-risk cash.
But despite the fact that about $18 billion in deposits are fully insured and protected, the bank will likely see a run tomorrow as wary customers err on the side of caution.
The OTS noted that customers withdrew more than $1.3 billion in deposits in just 11 days after Senator Charles Schumer's letter regarding the bank's stability was made public, which they attributed to the bank's failure.
Indymac is the largest OTS-regulated thrift ever to fail and the second largest financial institution failure in U.S. history.
It is also the fifth FDIC-insured bank failure so far this year, and speculators believe many more will follow, prompting Chairman Sheila Bair to release a press statement regarding the health of the banking industry.
Bair did her best to assure anxious customers, and was quick to point out that Indymac's $32 billion represents only 0.2% of U.S. banking industry assets.
She added that the vast majority of banks in the country are "safe and sound," and said the chance of your bank being taken over by the FDIC was "extremely remote."
Translation: Please keep your money in the bank.
Trouble Had Been Brewing at Indymac…
Earlier this year, Indymac sent out a revised product rate sheet highlighting what they did and didn't do when it came to wholesale mortgage lending.
For agency conforming stuff, Indymac allowed a max loan-to-value of 95%, a max debt-to-income ratio of 60%, full doc or fast forward, with a minimum FICO score of 575. That's a pretty low credit score if you're keeping track.
Their super jumbo loan offerings became full doc only, available on primary and second homes, with a max LTV of 85% for rate and term refinances and purchases, 80% for cash-out refinances, and max loan amounts of up to $2 million.
Regarding Alt-A loans, only SIVA and full doc were available with a minimum Fico score of 660.
They also included a laundry list of things they no longer took part in, which was perhaps an ominous sign of things to come:
No construction or lot loans
No stated jumbo loans
No stated investment properties
No option-ARMs
No "NINA, No Doc, No Ratio" or NINJA loan doc types
No commercial loans
No 100% LTV refinances or purchases
No VA loans or "Govie" loans (FHA loans)
No mortgage lender-paid mortgage insurance
They also recently did away with piggyback mortgage financing entirely, which is no surprise given the pressure on home prices.
Presumably, they used to do a lot of the things above, which might explain why they're now run by the FDIC.
Indymac Laid Off 24% of Its Workforce
In January, Indymac slashed its workforce by 24%, resulting in 2,403 layoffs.
Indymac CEO Mike Perry said in a memo to employees on the company's website the TheIMBreport that 1,881 employees had been impacted immediately.
Some 470 who were sales staff were expected to leave Indymac because the company anticipated they wouldn't be able to "earn sufficient commission-based income." Another 52 apparently voluntarily resigned.
At the time, he added that the culling process probably wasn't finished, expecting another 500 to 1,000 job cuts in the first half of the year.
Despite that, Indymac ended 2007 with 9,938 employees, up from 8,775 at the end of 2006, thanks to its retail lending push.
Indymac also closed several regional wholesale mortgage centers around that time, including one in Kansas City, and others in Tampa Bay, Philadelphia, Boston, and Columbia.
Check out the latest closed lenders, mortgage layoffs and mergers.
(photo: pinkmoose)