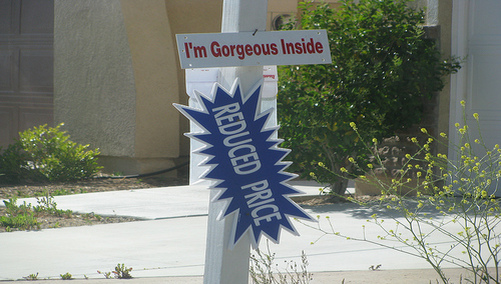 Home appraisals are increasingly becoming an obstacle for those looking to refinance or sell their properties, according to a report in the WSJ.
Back during the housing boom, it wasn't difficult to obtain that "right value," but it seems the tables have turned, maybe too much, as some borrowers now believe appraisers are being too stingy when assessing home values.
Banks and mortgage lenders that allegedly pressured appraisers to find a specific appraised value in the past (remember the appraiser blacklists) are now supposedly pressuring them to be more conservative.
At the same time, lenders are asking for better, more recent comparable sales data, with some asking for comps within the past three months instead of the usual six, while others require at least one comp from within the past 30 days.
That type of sales data is hard to come by, with some areas experiencing very few recent sales, and many being distressed sales, which may not accurately reflect actual property values.
Then there's the implementation of HVCC, which limits coercion between agent/mortgage broker and lender, and puts the job into the hands of appraisers who often live 100 miles or more away from the subject properties.
One appraiser who spoke with the WSJ said roughly half of the recent appraisals he completed came in low, meaning the borrowers couldn't complete a refinance request.
If those borrowers want to try their luck again, they'll need to order a new appraisal at a cost of a few hundred dollars, likely discouraging news for those in need of a lower mortgage rate.
But has home appraising really become too stringent, or is it just a rude awakening for those who bought into the unprecedented home price appreciation of years past?