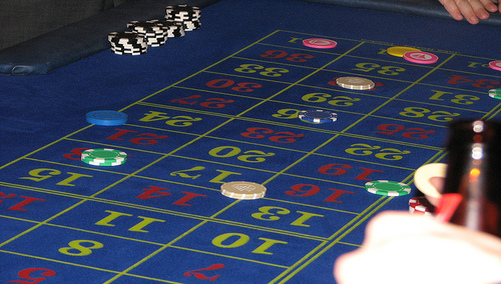 Unsurprisingly, Sin City claimed the top spot for foreclosure filings last December, according to statistics compiled for CNNMoney.com by RealtyTrac.
Zip code 89031 in North Las Vegas led the nation in foreclosure filings with a total of 741, which includes default notices, auction notices and bank repossessions.
It was followed by nearby zip code 89131 with 665 filings, two more Las Vegas zip codes, and nearby Henderson, Nevada to round out the top five.
Seven of the top 10 highest foreclosure filings by zip code were in Las Vegas, and 15 of the top 20.
"What we're seeing is the impact of subprime mortgages coming due," said Rick Sharga, a spokesman for RealtyTrac, in a statement.
Though Sharga pointed the blame on subprime, the real problem was likely an influx of prospectors that gave up their properties after home prices slumped.
According to CNNMoney.com, the median, single-family home price in Las Vegas grew by a staggering 47 percent in 2004, followed by another 14 percent rise in 2005.
By 2006, the median home cost was up to $317,400, about 50 percent higher than the national average.
That likely led to the use of more exotic loan programs to keep monthly mortgage payments down, but the subsequent drop in housing prices last year may be enough for most investors and those in over their heads to walk away.
Stockton, California took the number eight spot with 467 total filings, followed by Detroit with 453 filings.
Of the top 100 worst-hit zip codes, cities in Nevada, California, Florida, and Michigan clearly dominated the results.
Take a look at the entire list.
(Photo: stoneflower)