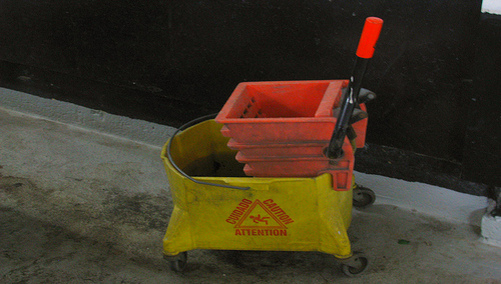 Just weeks after Commissioner David H. Stevens literally said no taxpayer assistance or Congressional action would be needed to save the FHA after its insurance fund fell below the mandated minimum, a former Fannie Mae exec said quite the opposite, according to Bloomberg.
Edward Pinto, former chief credit risk officer for Fannie Mae, told a House committee today in Washington that the FHA appears destined for a taxpayer bailout in the next 2-3 years thanks to a $54 billion shortfall.
His estimates are based on the performance of high loan-to-value loans insured by the FHA in 2006; he expects 20 percent to default, at a cost of 50 percent of the balance.
However, he noted that the shortfall wouldn't be evident in the official figures released by the FHA, as assumptions will be overly optimistic with regard to loan modification performance and recent underwriting changes.
Of course, it was just last month that Stevens said the fund's reserves would be sufficient to cover future losses, while introducing policy changes to mitigate future risk.
And yesterday, he told the WSJ that the idea of an FHA rescue is "just plain wrong," noting that the agency has $30 billion in reserves (representing more than four percent of its insurance in force) to cover more than 30 years of losses without additional revenue.
Funnily enough, he also boasted about the average credit score increasing at the FHA; sadly, that's only because the wrong people are exploiting the loan program for its low down payment requirements.
So who's telling the truth here?
Well, you kind of have to go with Pinto on this on, as he called the collapse of Fannie Mae and Freddie Mac last year as well.
Anyways, the FHA already received government appropriations to run its reverse mortgage program, which is clearly quite susceptible to home price depreciation.