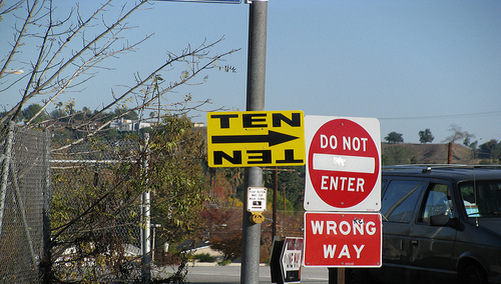 Slightly more than 10 percent of borrowers who took out FHA loans in the first quarter of 2008 were at least two months behind within the first 10 months, according to data analyzed by the WSJ.
That's up from the 9.4 percent rate seen a year earlier, indicating that more recent vintages of mortgages are performing increasingly poorly.
And about 12.3 percent of FHA loans made in 2007 were at least 90 days late, including four percent that were in foreclosure or bankruptcy.
That's contributed to the overall delinquency rate, which rose to 7.5 percent at the end of February, up from 6.2 percent a year earlier.
On the bright side, the FHA said only about 10 percent of the 60-day delinquencies actually end up in foreclosure, compared to a rate of 27 percent for private-sector loans, thanks to so-called "robust loss-mitigation programs."  I hope they're not talking about Hope for Homeowners…
While it may be true, the agency is teetering on the brink of insolvency and inching closer to needing government assistance to operate, a first in its 75-year history.
Perhaps because FHA lending has accounted for more than one-third of all residential mortgage originations recently, up sharply from the two-percent level seen two years earlier.
Meanwhile, higher loan limits have exposed the agency to riskier parts of the country, such as Florida, where 14 of the 50 markets with the highest FHA default rates are located.
Luckily, lower loan limits helped the FHA avoid big losses in places like California over the past few years, but that may change as newer vintages with larger loan amounts mature.
Apparently HUD officials are evaluating loan performance in some of these previously untapped areas to determine credit risk.
The FHA also stamped out seller downpayment assistance loans and slashed the maximum cash-out loan-to-value to 85 percent recently to mitigate risk.