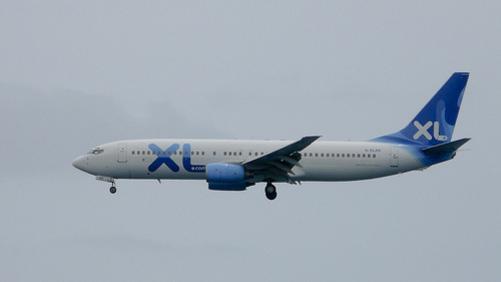 It's no wonder Thornburg Mortgage had to delay first quarter earnings twice before finally revealing their $3.31 billion loss.
The company disclosed today, after two initial delays, that it lost a whopping $20.64 per share, compared with year-ago profit of $75 million, or 62 cents per share.
Analysts were expecting a big loss, but not this big, as the mean estimate over at Reuters stood at just $3.32 per share.
Thornburg said a good chunk of the loss came from unrealized market value losses of $1.542 billion tied to the company's mortgage-backed securities and securitized loan portfolios.
Additionally, the company took a $950 million hit related to its financing transaction consummated at the end of March, a necessary evil to keep Thornburg afloat.
"During the first quarter, we were significantly and negatively impacted by conditions impacting the entire mortgage market, including, among others, declining home prices and substantial declines in mortgage securities and mortgage loan prices," said CEO Larry Goldstone.
"Despite modestly increasing delinquencies in our loan portfolio and some additional downgrades of our mortgage-backed securities (MBS) assets, the overall credit performance of our portfolio continues to perform well."
Goldstone noted that the margin calls that nearly sunk the company earlier this year forced the Board to consider a slew of alternatives, including a possible sale to another company or a potential bankruptcy filing.
"Our primary focus over the coming months will be to successfully complete the tender offer for our preferred stock," added Goldstone.
"While this market environment remains challenging, we believe our jumbo and super jumbo loan origination franchise provides unique value to our clients and lending partners and allows us to create an exceptional, high quality portfolio of mortgage loans.
The Santa Fe, New Mexico-based mortgage lender reported loan origination volume of just $548.7 million in the first quarter, largely because it was forced to cease lending to preserve capital.
However, the company has since resumed lending and funded all of the locked loans in its pipeline, including $239 million since the end of the first quarter.
The company's 60-day plus and REO delinquency rate climbed to 0.65 percent, up from 0.44 in the fourth quarter, but bad loans only represent about $150 million of the company's $23.5 billion loan portfolio.
Shares of Thornburg were unchanged at 72 cents in midday trading on Wall Street.
(photo: monstermunch)