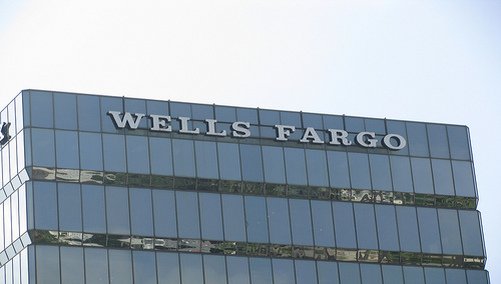 The top mortgage lender of 2008 is already seeing huge numbers in 2009, according to a recent release from Wells Fargo.
The San Francisco-based bank and mortgage lender said mortgage originations for the first two months of 2009 totaled a whopping $59 billion, exceeding its "exceptionally strong" fourth quarter total in 2008.
Wells Fargo saw fourth quarter residential loan origination volume of $50 billion, with full year originations of $230 billion.
Mortgage applications in January and February totaled $107 billion, not far from the fourth quarter total of $116 billion, which was up 158 percent from a quarter earlier.
Interestingly, it wasn't long ago that a Wells Fargo spokeswoman noted the unprecedented increase in mortgage demand wasn't all it was cracked up to be.
Wells Fargo Home Mortgage co-president Cara Heiden told Bloomberg the bank was unable to lower mortgage rates as much as it would like because it couldn't keep up with the demand and related costs of originating all the new loans.
Of course, the good news was coupled with the bad, as Wells Fargo announced it would reduce its quarterly divided from 34 cents per share to a meager five cents.
"In the current environment, the ability to generate capital organically is more important than ever, said Chief Financial Officer Howard Atkins, in a release. "The best way to build capital is to earn it, which is what we've done for many years and continue to do in this quarter."
"The dividend reduction will enable us to reinvest approximately $5 billion per year in our businesses at a time when we can profitably gain market share for the long term while creating a larger capital cushion in the near term to protect against a more adverse credit cycle if it occurs."
Share of Wells Fargo, which have beaten down to lows not seen since the 1990s, got a bit of a pop today, rising $1.67, or 19.40%, to $10.28 in afternoon trading on Wall Street.